WELCOME
TO OUR TERRA DO MILHO WEBSITE
Over the years many people have visited our farm. People came as random visitors or stayed longer as volunteers. Most people come because they want to start their own project. Which can be a farm like we have or something similar.
It varied from from organizing their lives in a more sustainable way to buying a piece of land completely off grid.
People have brought their many questions to us and we have tried to provide them with answers the best we could.
We have realised there are many more people out in the world, who want to do something similar as our visitors and volunteers. You may be one of them.
Our goal is to help you out with the quetsions you have about starting a more sustainable life. We started a blog on this page where you might find answers to your questions. On Udemy's website you will find our 'Farm Cheese Making for beginners course'.
On our Terra do Milho Facebook page you can get a glimpse of what it's like to run a farm like ours on a daily basis.
MONIQUE VOLKERS


FARMER AND HOMESTEAD CONSULTANT
For a long time I had a passion for Portugal and for living in the countryside. But I was manager in refugee-work in Holland, which I also did with commitment and involvement.

However, in 2010 I moved from Wageningen in the Netherlands to Terradomilho in the Algarve, to build up this sustainable life I desired, whilst my partner Tom still stayed part-time in Holland running his comedy-business.

Lots of things were developed since then and many of those things I had to learn from scratch. Changing 4 ha overgrown wild land into a fruit forest, keeping goats, building, making a water system for drinking and irrigation, etcetera.

Now we are coming into a new phase: sharing our experience and knowledge, and selling our products and skills. On this website and on social media you can read and see a lot of us and hopefully we will meet on social media or live at one of our guest-stays on the farm.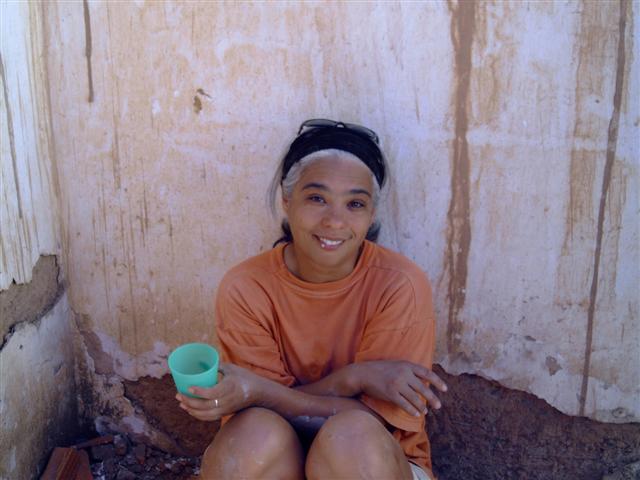 ---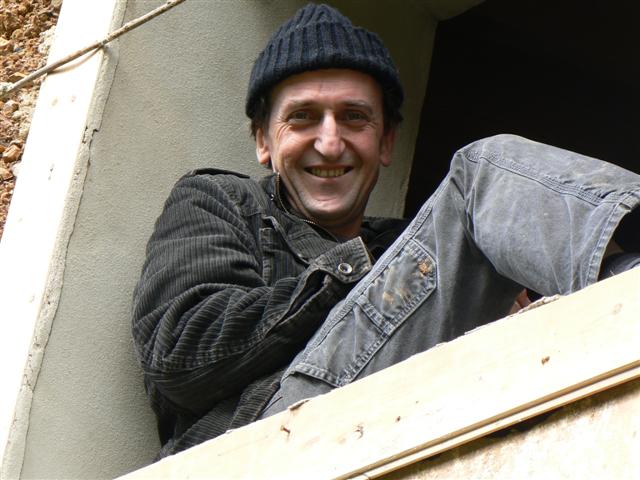 TOM STOBBELAAR
FARMER, COMEDIAN, HOST

Juggling my work on the Portuguese farm and my work as a comedian in the Netherlands, where I try to be funny for money. I also give courses "theatretechniques for teachers and public speakers". At Terra do Milho, dog Oxford and i like to welcome the guests who are coming to stay in one of our accomodations. The reviews of the guests are never about me, always about Oxford, how sweet she is, so that's fine. Further on i do bits and bobs on the land and sometimes i write a song.


Enchanting place! Delightfully restful. A big tent with a phenomenal view. (...) A real recommendation for parents with (small) children. And also people without children. Actually, for everyone. Especially with the hospitality offered by Tom and Monique. Super!

What a wonderful holiday we've had here!!! We enjoyed the quiet, the space and the freedom of this beautiful place. The whole of nature felt at our fingertips, with a wonderful view through the mountains towards the west-side of Algarve. (...) It is a place to return to!